Relocating? Five questions to ask your mover
Moving to a new city is exciting, but it can also be extremely stressful. Asking friends and family for help is not always an option and doing everything yourself is impossible. Hiring a professional moving company can make the relocation easier on you if you hire the right mover. You don't want to get taken advantage of, you want a fair price, and you want to make sure that your belongings will be safe and that they'll arrive on time. You have done your research, gathered quotes, and made your decision on which moving company to go with. Here are several questions to ask your professional mover before moving day rolls around.

Who is my main contact point during my move?
You will want to make sure that you have the contact information for your customer service coordinator so you can check-in and let them know if there are any changes on your end. It is also wise to get the driver's phone number, just in case you need to contact them directly regarding loading or delivery details. Finally, make sure and ask for an after hours contact if something unforeseen comes up after 5pm or over the weekend and you need to talk to someone right away.
Are there additional charges beyond the written estimate?
Most moving companies will provide you with an itemized written estimate of all the charges you will incur. Be sure to read this document thoroughly and understand what is included and what is not. For example, some movers do not include empty box pickup in their pricing, which would result in additional fees. If there is something on the moving estimate that you do not understand, ask your relocation consultant or customer service coordinator for clarification.
When can I expect my possessions to be delivered?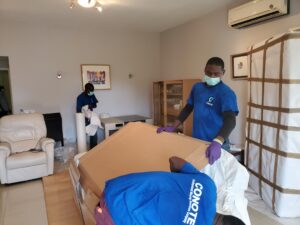 The last thing you want to do is wait for days or weeks for your belongings to arrive at your new home. Your moving company should be able to give you a good idea of when your items will arrive.
Usually a delivery window is provided until your items are loaded and then, the driver should be able to provide a more exact delivery date. You will also want to ask about how they will handle things if they'll be late due to unforeseen circumstances.
Is there anything that cannot be shipped with your moving company?
For the most part, relocating your home means moving your furniture, personal possessions, clothing, and other household items. These should never be a problem. However, there are some items, such as flammable or explosive items, that cannot go on the moving truck. And there are other items that it may be wise to self-transport, such as cash, jewelry, collectibles, art, and other valuable items. Make sure and discuss with your moving company prior to moving day what cannot go on the truck.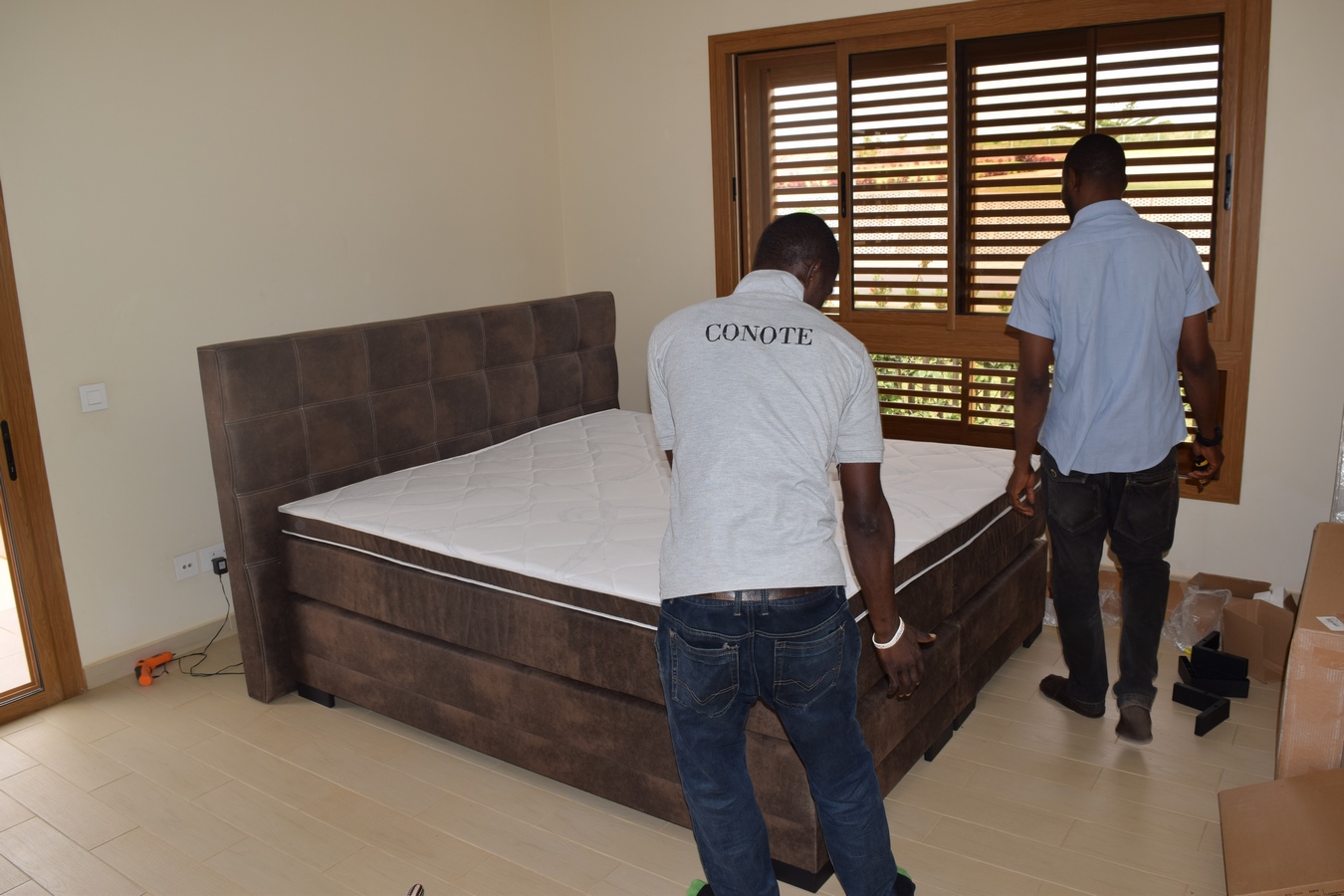 What protections do you have in place due to COVID-19?
You must do everything that you can to protect your family's health and well-being. The last thing you want is a lax crew interacting with your family and possessions. Make sure your mover and crew are following proper protocols, wearing masks, washing hands, and social distancing.
Choose the Right Mover
You are ready for a new life in a new town and all that is left is to pack up and move everything there. Doing it yourself is a pain. Asking friends and relatives to help is tough. Hiring a professional mover, on the other hand, can be easy and painless. At Conote Services Limited, we understand how important it is for you to trust your movers completely. We assure you that we are ready, able, and willing to provide you with exceptional moving services. Contact us today!